ENDLESS BRAKE ROTOR with CMC
Overview
Available Quantity: 10
Condition: New
Listed From: 2022-01-20 13:31:54
Product ID: 3543
ENDLESS BRAKE ROTOR with CMC
Ceramic carbon rotor
[Main Specifications]
-Material: Rotor part / CMC (Ceramic Matrix Composites)
・ Material: Bell housing / Stainless steel
・ Bell housing color: Silver (The color of the bell housing cannot be changed.)
Genuine rotor size high performance 2-piece type ceramic carbon rotor (CMC)
 The disc part is a brake rotor that uses CMC (Ceramic Matrix Composites) instead of cast iron, which is currently the mainstream.
Since carbon fiber is reinforced with ceramic and molded, it is lightweight and has excellent heat resistance and durability.
The image of the carbon rotor is that temperature control is difficult, but the newly developed CMC brake rotor demonstrates high performance on all stages from city riding to circuit driving.
The ceramic carbon rotor is a drilled type. In addition, the bell housing uses stainless steel to maintain its strength even at the high temperature produced by ceramic carbon.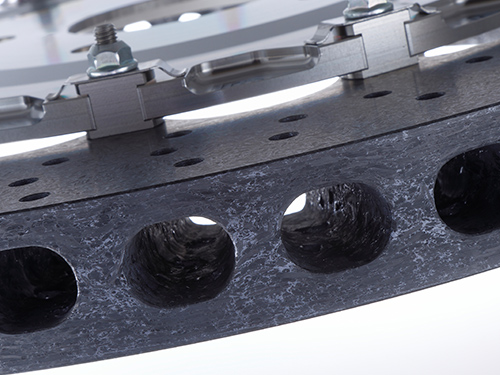 Wear indicator
-The wear indicator allows you to visually check the replacement timing.
* The minimum allowable weight is set for our CMC, and it may be necessary to replace it before the wear indicator shows the limit value depending on the usage conditions. Please note that unlike cast iron rotors, weight control is required.
* This product requires strict control to maintain the quality of the product. Please be sure to observe the usage limit weight stated in the "Product Inspection Report" issued individually. If you have lost your "Product Inspection Report", we will reissue it. Please contact us in that case.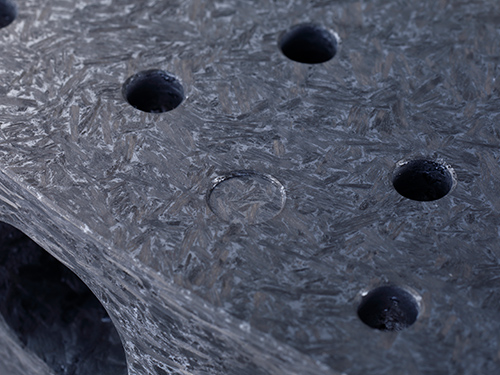 For compatibility information please check the below ENDLESS homepage
Brake rotor with CMC