TOMEI ALUMINUM OIL PAN
Overview
Available Quantity: 10
Condition: New
Listed From: 2022-01-18 10:47:45
Product ID: 3532
TOMEI ALUMINUM OIL PAN
Keeps the oil temp low which helps reducing oil cavitation and increasing overall engine performance by the cooling fins and increased oil capacity.
The aluminum structure that is made by sand-cast process, as well as heat treated finish together bring the engine stiffness and durability a whole lot different level.


PRODUCT INFO
APPLICATION: A12/A13/A14
P/N:194006
NOTES:
・RWD applications with A type engines.
・Compatible with A12 (70mm stroke)
・A14 requires to replace the conrod bolts etc.
FEATURE / SPEC
It's finally back with an improved design!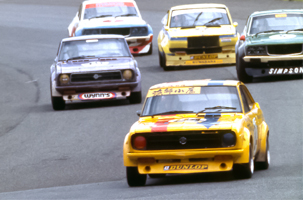 Based on the legendary original design


Improved design

For compatibility information please check the below TOMEI homepage
ALUMINUM OIL PAN